A New Era of Black Falcon
Black Falcon line up
Liam Hunter - Bass Jony Hunter - Guitar Richard Dale - Guitar David Ayres - Vocals Lee Durham - Drums
Black Falcon have been busy touring the UK since their latest album release 'Turn Around And Face The Sun'. After their triumph at Bloodstock open air festival 2019 - the band have been scheduling more and more shows across the country. Richard Fisher (Former guitarist) has now left the tribe and has opened the doors to a new guitarist. Enter, Richard Dale who will be stepping in and joining Black Falcon for the foreseeable future!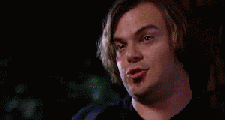 Look out for the next shows in your area for the remaining 2019 dates
Metalcare
15/11/19
Leadrobot Album Release//With guests Pteroglyph// Leeds 23/11/2019
RTF Promotions presents Statement Force Of Life UK Tour 2019
24/11/2019
Pulverise / Black Falcon /// Sheffield
13/12/2019
Listen & Download the album 'Turn Around And Face The Sun' or get the CD directly from Black Falcon at one on of their next UK shows. Alternatively you can listen on Spotify, Apple music and all good digital retailers & streaming services!
#Blackfalcon #UKtour #Newlineup #Heavyrock #Metalband #Yorkshiremusic